$

23.00
Restless Soul T-shirt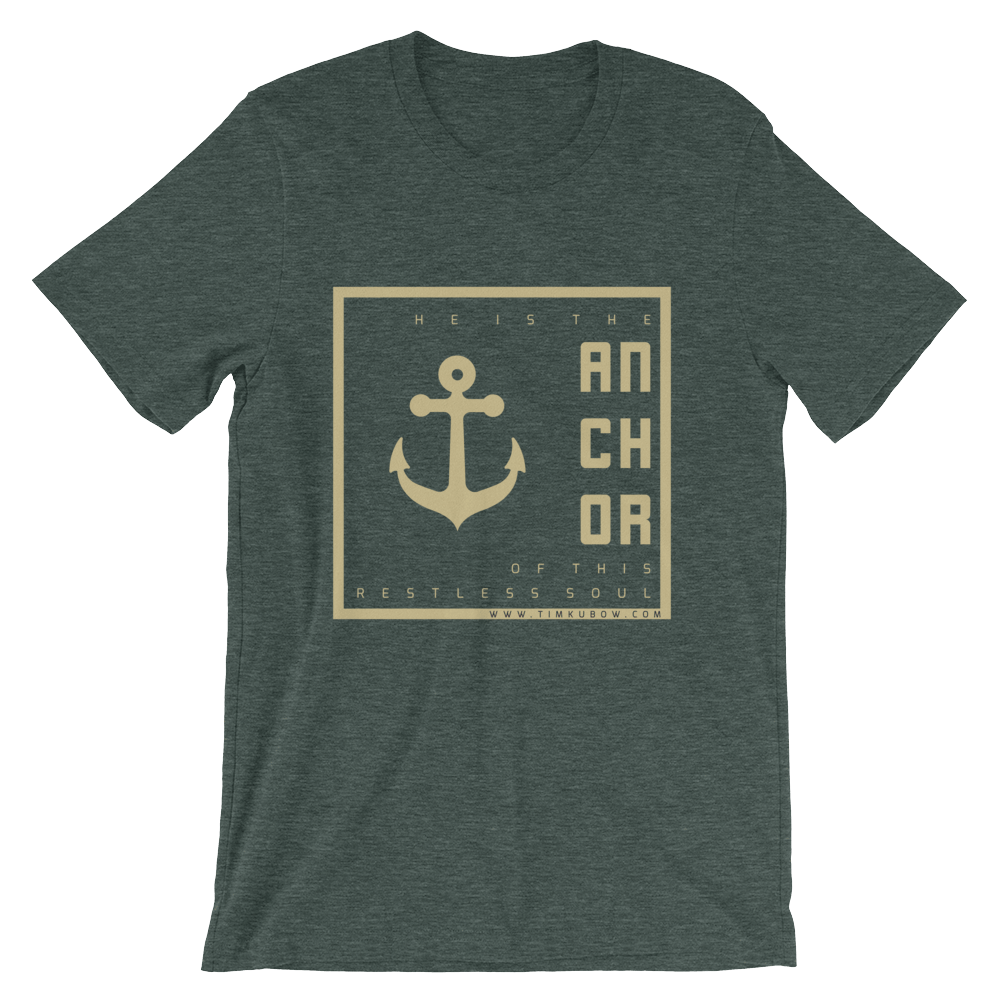 The Restless Soul T-Shirt is inspired by a quote in the "Restless Soul" Spoken Word.
The Restless Soul spoken word is about how we can be so blown around by the storms of life. Whether it's our pride or our selfishness that got us into a storm or whether it's something completely outside of our control we all face things in life that seem overwhelming and make us feel like we will be shipwrecked and surely drown. But there is hope. Our hope is in Jesus Christ. He is the anchor that holds fast in the middle of the storm. I hope this hat reminds you of that fact and maybe even sparks some conversations about Jesus with the people who see you wear it. Please feel free to listen to the spoken word and check out my website. Take care and have a wonderful day!!!
"The waves may be high but Jesus is higher. The winds may be strong but Jesus is stronger. The rain pours down hard but Jesus' grace pours down even harder. Our faith, it labors but Jesus' faithfulness never ever wavers. He is the Anchor of my restless soul. He trades out the restless soul for the soul that is restful."